Porcelain Veneers – East York • Toronto, Ontario
Give Yourself a Smile That You'll
Never Get Tired of Showing Off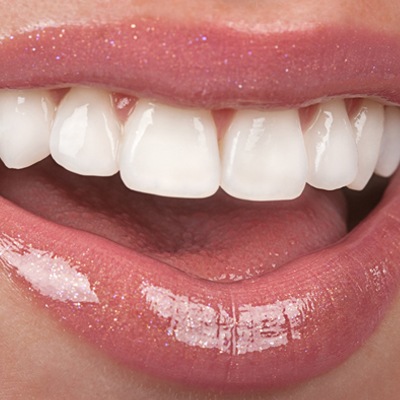 When you catch a glimpse of your smile in the mirror, does it drag your confidence down? At Donlands Family Dentistry, we know how much of an impact having a smile that's tainted by damaged and discolored teeth can have on you. That's why we offer porcelain veneers in East York and Danforth, Ontario. After a few visits with our team of skilled dental professionals, you'll have a refreshed grin that you won't want to hide.
Why Choose Donlands Family Dentistry For Porcelain Veneers?
Convenient Extended Hours
Comprehensive Care
Individualized Treatment Plans
What are Porcelain Veneers?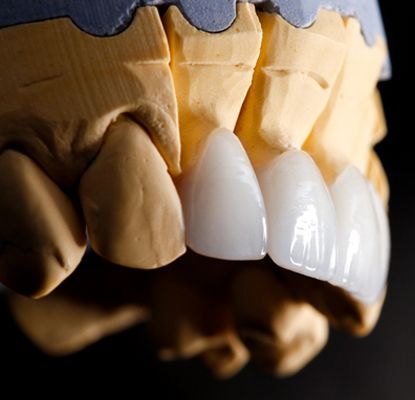 Dental veneers are thin, durable porcelain shells that are custom-crafted to fit over the visible portion of your teeth to conceal a variety of imperfections. They're permanently bonded to your teeth and mimic the properties of your natural enamel by reflecting light. Whether you're looking to improve the look of one tooth or many, porcelain veneers may be the solution you've been looking for.
What Problems Can Veneers Fix?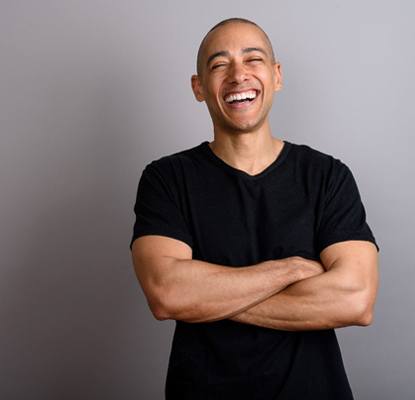 If you're looking to fix multiple cosmetic imperfections, veneers are a one-stop-shop. Instead of having to get multiple treatments, you can improve your smile with a single procedure. Not only do veneers look virtually indistinguishable from your other teeth, but dental porcelain isn't porous, which means it can resist staining and discoloration so you can enjoy a brightened smile for years to come. Enjoy these benefits and fix cosmetic problems such as:
Gaps between your teeth
Cracked teeth
Chipped teeth
Misaligned teeth
Misshapen teeth
Severe discoloration that can't be treated with professional teeth whitening
These shells work to change the shape, color, and size of your teeth to create a seamless, even, and symmetrical grin.
What's the Process of Getting Veneers?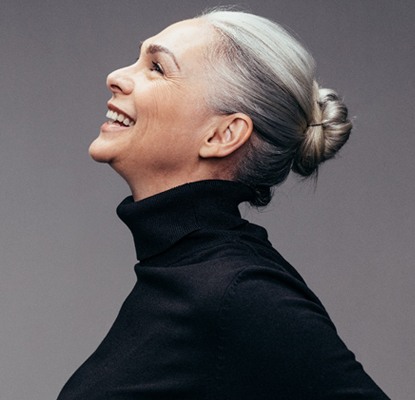 Typically, the procedure takes between two and three visits to your dentist in East York or Danforth, Ontario. The first step to getting the smile you've always wanted is to schedule a consultation by visiting our website. During this visit, you can ask any questions you may have, and we will learn more about what you'd like to accomplish with veneers. We want you to be confident in your decision and will gladly outline your treatment plan and describe the process in detail if you'd like.
After you determine that porcelain veneers are the right option for you, we'll begin the procedure by prepping your teeth for the veneers by removing a small amount of your natural enamel. This is to ensure that your shells properly fit in your mouth and lay flush with the rest of your teeth. We'll then take impressions to send off to the dental lab to create your custom veneers to our professional specifications. Once we receive your permanent veneers, we'll go ahead and bond them to your natural teeth and polish them.
In just a few visits, you'll have a fantastic smile you'll be proud to show in pictures, videos, and on your social media. Plus, there's no additional care required—all you need to do is keep up with your oral hygiene routine by brushing and flossing daily like you normally would. When they're properly cared for, you can enjoy your veneers for up to 15 years! We have a team of highly trained professionals waiting to answer any questions you have about improving your smile, so what're you waiting for?