Invisalign – East York • Toronto, Ontario
Invest in a Straight,
Beautiful Smile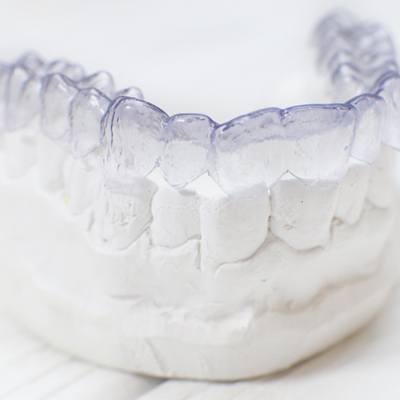 Now, you can achieve a healthy, straight smile using a nearly invisible solution. Invisalign is a preferred choice among teens and adults to correct bite and alignment concerns because it does not require any brackets or wires. Instead, a series of clear plastic aligners gently move your teeth into their ideal positions. In as little 1 year, you can have the beautiful smile you have always wanted.
3 Reasons to Choose Donlands Family Dentistry
Digital impression system for an accurate treatment plan.
Convenient office hours to accommodate your schedule.
Personalized solutions catering to your comfort and needs.
What is Invisalign?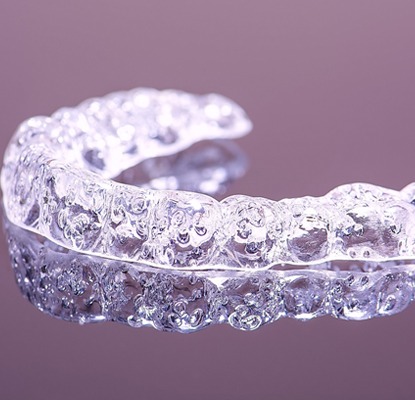 Invisalign differs from traditional braces because it does not use brackets or wires to move your teeth. Instead, a series of clear plastic aligners are created from digital impressions of your mouth. Each one gradually moves your teeth into their correct positions.
You must commit to wearing the aligners for at least 22 hours per day. You switch to the next aligner in the series after 1 week. On average, it takes about 1 year to complete your treatment, but the duration varies depending on your individual needs.
What are the Benefits of Invisalign?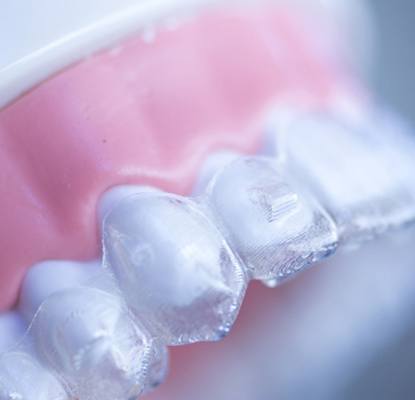 Invisalign offers several advantages over traditional braces, such as:
Improved Confidence: Not only will you enhance your self-esteem by achieving a straight smile but also feel confident while on your orthodontic journey. The aligners are clear, so there is no need to worry about unwanted attention.
Comfortable: The aligners are custom fit and smooth. There is no irritation to the inside of your lips or cheeks.
No Restrictions: The aligners are removable, so there are no dietary restrictions; however, only drink water while wearing them.
Convenient: You do not need appointments for adjustments. You only need to come in every few weeks to monitor the movement of your teeth.
Easy Oral Hygiene: You will not have brackets or wires to clean around.
Improved Oral Health: Moving your teeth into their correct positions decreases your risk of several oral health issues, like tooth decay and gum disease.
What Can Invisalign Fix?
Invisalign can be used to correct a variety of bite and alignment concerns, including:
Gapped teeth.
Tilted, rotated, or overcrowded teeth.
Open bite.
What is the Process of Invisalign?
You first need to schedule a consultation with your cosmetic dentist to ensure you are a candidate for the clear aligners. Besides a visual examination, your dentist takes x-rays and digital impressions of your mouth. The impressions are used to map the movement of your teeth, which is fabricated to a series of aligners. The number of aligners you need depends on the severity of your care. Generally, it takes about 12 months to finish the series. At the end of your treatment, you will need a retainer.
What is the Cost of Invisalign?
The cost of the treatment varies depending on your individual treatment plan, such as the number of aligners you need. We help you maximize your dental insurance and discuss your payment options to keep your new smile affordable.
If you are ready to invest in a healthy, beautiful smile, contact our office today in East York and near Danforth to schedule your consultation for Invisalign.