Invisalign – East York • Toronto, Ontario
Invest in a Straight,
Beautiful Smile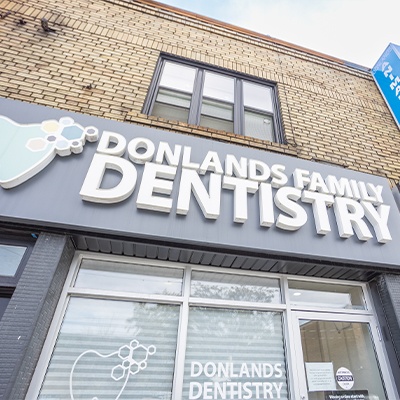 Now, you can achieve a healthy, straight smile using a nearly invisible solution. Invisalign is a preferred choice among teens and adults to correct bite and alignment concerns because it does not require any brackets or wires. Instead, a series of clear plastic aligners gently move your teeth into their ideal positions. In as little 1 year, you can have the beautiful smile you have always wanted.
3 Reasons to Choose Donlands Family Dentistry
Digital impression system for an accurate treatment plan.
Convenient office hours to accommodate your schedule.
Personalized solutions catering to your comfort and needs.
What is Invisalign?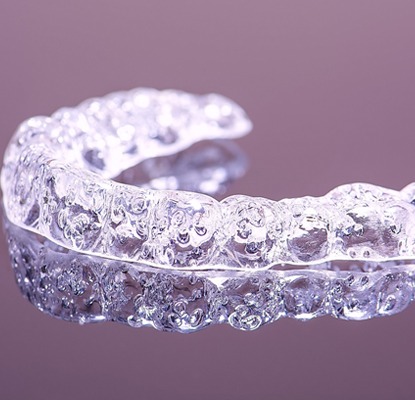 Invisalign differs from traditional braces because it does not use brackets or wires to move your teeth. Instead, a series of clear plastic aligners are created from digital impressions of your mouth. Each one gradually moves your teeth into their correct positions.
You must commit to wearing the aligners for at least 22 hours per day. You switch to the next aligner in the series after 1 week. On average, it takes about 1 year to complete your treatment, but the duration varies depending on your individual needs.
What are the Benefits of Invisalign?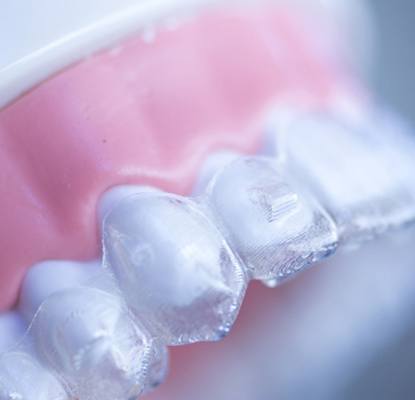 Invisalign offers several advantages over traditional braces, such as:
Improved Confidence: Not only will you enhance your self-esteem by achieving a straight smile but also feel confident while on your orthodontic journey. The aligners are clear, so there is no need to worry about unwanted attention.
Comfortable: The aligners are custom fit and smooth. There is no irritation to the inside of your lips or cheeks.
No Restrictions: The aligners are removable, so there are no dietary restrictions; however, only drink water while wearing them.
Convenient: You do not need appointments for adjustments. You only need to come in every few weeks to monitor the movement of your teeth.
Easy Oral Hygiene: You will not have brackets or wires to clean around.
Improved Oral Health: Moving your teeth into their correct positions decreases your risk of several oral health issues, like tooth decay and gum disease.
What Can Invisalign Fix?
Invisalign can be used to correct a variety of bite and alignment concerns, including:
Gapped teeth.
Tilted, rotated, or overcrowded teeth.
Open bite.
What is the Process of Invisalign?
You first need to schedule a consultation with your cosmetic dentist to ensure you are a candidate for the clear aligners. Besides a visual examination, your dentist takes x-rays and digital impressions of your mouth. The impressions are used to map the movement of your teeth, which is fabricated to a series of aligners. The number of aligners you need depends on the severity of your care. Generally, it takes about 12 months to finish the series. At the end of your treatment, you will need a retainer.
Understanding the Cost of Invisalign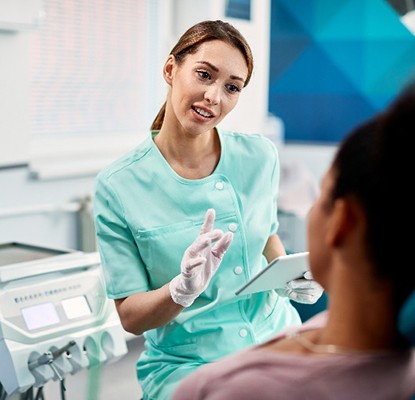 While there are some aspects of Invisalign that are universal, like the see-through aligners, there are facets of the treatment that vary, including the price. That's because every smile is unique, so there isn't a one-size-fits-all approach to straightening it. Don't worry – that doesn't mean learning more about the cost is difficult; we've dedicated this whole next section to the factors that play a role and how to make your teeth-straightening treatment more affordable!
Factors That Affect the Cost of Invisalign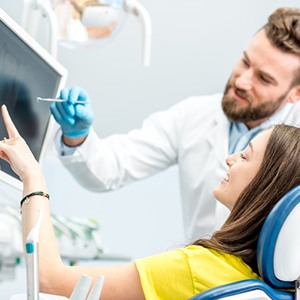 At your consultation, you'll sit down with one of our talented East York dentists so they can learn all about your smile goals. They will also dedicate a portion of your appointment to taking X-rays and examining your teeth, gums, and bite. From there, they can determine:
If you need to straighten one arch of teeth or both
How severe your misalignment is
If rubber bands and other accessories are needed
How many trays are needed to straighten your teeth
Important note: these are all factors that will play a role in the initial price. During your treatment, there may be additional costs if you fall off-track with your original plan. This often happens when patients don't follow the treatment guidelines, like wearing their aligners for 20-22 hours a day. So, follow all of our recommendations to help prevent that from happening to you!
Invisalign vs. Smile Direct Club™: Which Costs More?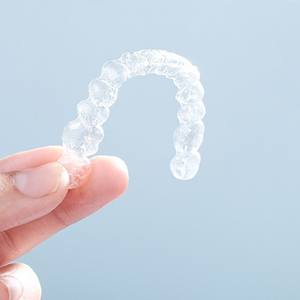 Since mail-order clear aligners usually cost around $2,000, they do cost less than Invisalign upfront. However, it's important for patients contemplating clear aligner treatment to consider why that is. To keep costs low, mail-order clear aligner companies take "shortcuts," like bypassing the initial comprehensive exam and having the patients take the impressions themselves. These are just two examples of things that seem small but often have disastrous consequences. In fact, many patients have experienced worsened misalignment and have even lost their teeth from this unreliable orthodontic solution. That's why professional organizations like the American Dental Association have actively voiced their distaste for mail-order alternatives. In short, there may be cheaper options than Invisalign, but that doesn't mean they are worth it.
Does Dental Insurance Cover Invisalign?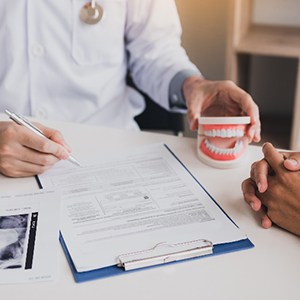 In some cases, the answer is yes! That's why we always encourage our patients to review the fine print on their dental plan. If your benefits include a once-in-a-lifetime orthodontic benefit, that may include Invisalign. If there isn't any orthodontic coverage on your plan, then we can review our other financial solutions.
Options for Making Invisalign Affordable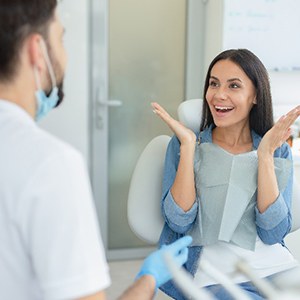 If you are currently uninsured or your dental insurance doesn't cover the cost of Invisalign, don't hesitate to talk to our team about the other financial solutions available. We never want you to miss out on the beautiful smile you deserve solely because of the cost, and we work hard to ensure that's not the case!
Invisalign FAQs
Whether you've had metal braces in the past or are looking into orthodontic treatment for the first time, it's natural to have questions about Invisalign in East York. While our knowledgeable team is always here to help over the phone or in person, we know that many of our patients like to do some research online beforehand. For this reason, we've answered a few of the most frequently asked questions about Invisalign below!
How Long Does Invisalign Take?
The answer to this question really depends on several factors, like whether Invisalign is being used to correct minor gaps or more moderate crowding. With that being said, the average treatment timeline is between 12 and 18 months. Although a year and a half may sound like a long time, that's still substantially shorter than the 24+ months traditional braces can take. Plus, following all of your dentist's instructions, like wearing your aligners for 20-22 hours a day, will prevent you from falling off-track with your treatment plan (which can lead to more time with your aligners).
Does Invisalign Hurt?
One of the first questions patients often have after hearing about all of the incredible benefits of Invisalign is, "Will it hurt?" While guiding your teeth into an entirely new position naturally comes with some discomfort, the aligners are custom-made to be as comfortable as possible. Furthermore, many patients only experience soreness in the first few hours or days transitioning to each new set of trays. With a cold compress and some over-the-counter pain relievers, you can avoid any pain throughout the treatment process.
What Happens After Invisalign?
After your Invisalign treatment is done, you'll receive a retainer. Remember, the clear aligners can guide your teeth into their perfectly aligned positions, but it's on you to keep them there. For this reason, it's important that you commit to wearing your retainer as much as possible, especially during the first six months. Don't worry – in many cases a clear plastic one is an option, which looks very similar to Invisalign. As a result, it won't detract from your beautiful new smile!
What if My Invisalign Broke?
If your aligners break, do your best not to panic. And, perhaps most importantly, don't attempt to fix them with a household adhesive, like superglue. The toxic substances found in products like this are not safe to ingest and could lead to serious consequences to your oral and overall health. The best thing to do is get in touch with our cosmetic dentist in East York. Since they are familiar with your treatment plan, they will be able to determine the next best steps, like wearing your previous trays until your replacement ones arrive.
Can You Eat with Invisalign?
Since Invisalign's clear aligners are removable, you don't have to worry about any dietary restrictions – you can enjoy all of your favorite foods without worry! Just be sure not to eat with your clear aligners in. Not only can this lead to unsightly stains, but it can also warp their shape, rendering them virtually useless. So, make sure you take them out, rinse them off, and place them in their designated case before indulging in your meal or snack.