Meet East York's
Favorite Dental Team
At Donlands Family Dentistry, our dental team members always go the extra mile to help patients feel welcomed and right at home. From the waiting room to the treatment chairs, they'll be close by to address your concerns, answer any questions, and simply learn more about you so that each subsequent appointment is even more personalized and enjoyable. Keep reading below to learn more about them:
Staci
Dental Practice Manager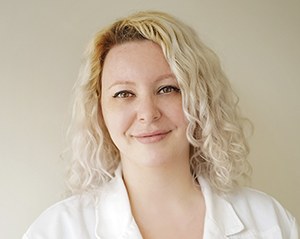 Anastasia (Staci) began her career in dental in 2010, after completing a Dental Assisting Program. Once in office, she developed a fondness for the administrative side of dental, as she jokes being 'too bossy' to be an assistant. Staci has extensive knowledge of all aspects of dentistry. Having hands on experience in everything from fillings, to periodontal and oral maxillofacial surgery she is happy to answer any questions you have about dental treatment. She can also assist you with insurance questions, what your coverage actually means, and how you can get the most out of your benefits.
Outside of work Staci loves to keep busy studying entomology (the study of insects and their relationship to humans, the environment, and other organisms). As well as endless DIY projects such as building and reupholstering furniture, sewing, soap making, and raising her brood of 10+ arachnids and amblypygid, bunnies and her partner (who supports her unusual hobbies and enjoys them from a safe distance).
Carolyn
Dental Assistant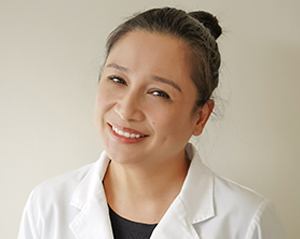 Although Carolyn's hometown is Toronto, she attended college in the Philippines! She completed her studies at Medix College, and today she has over 5 years of experience in the dental field under her belt. Since joining our practice, she has loved being a part of a team that is dedicated to providing each patient with a beautiful smile.
Outside the office, you can typically find Carolyn with her loving husband and four beautiful children. She loves using her free time to run and walk their dog, Sammy. One thing you may not know about her is that she donates her hair every 2-3 years to The Cancer Society!