Dentures and Partial Dentures – East York • Toronto, Ontario
Say Goodbye to Gaps in
Your Smile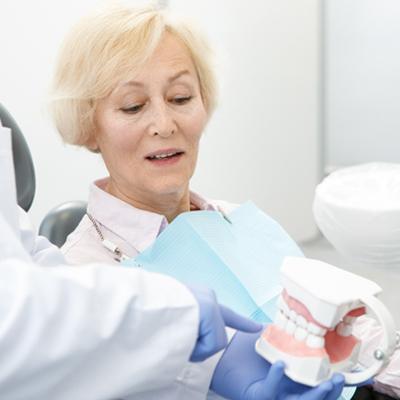 Living with any number of missing teeth amounts to more than just an embarrassing smile. It also makes it harder to eat many of the foods you love, and something as simple as speaking can become a chore. When you visit us at Donlands Family Dentistry, we'll take the time to assess every aspect of your current condition. Therefore, we can create the perfect full or partial set of dentures to fully restore you to a normal life. Contact us today to get the process started for receiving dentures in East York, Danforth and nearby communities!
Why Choose Donlands Family Dentistry for Dentures or Partial Dentures?
A Comfort-First Approach to Providing Care
A Skilled Dentist and Highly-Trained Staff Members
State-of-the-Art Facility
What are Dentures?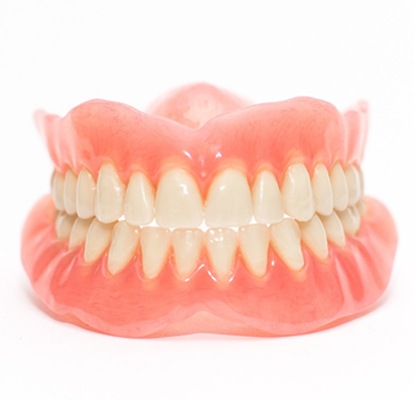 If you're looking for a non-invasive way to replace your missing teeth, then full dentures are the best route for you to take. The appliances are comprised of a pink resin base that mimics the appearance of your gums, with tooth-colored porcelain teeth that are affixed to them. With your new custom-designed prosthetics, your upper and lower teeth can be replaced, and by carefully assessing the current condition of your mouth, we'll craft the dentures to leave you with a perfect bite. Then, with the aid of dental adhesive and the natural suction created inside your mouth, the dentures will be securely held in place.
What are Partial Dentures?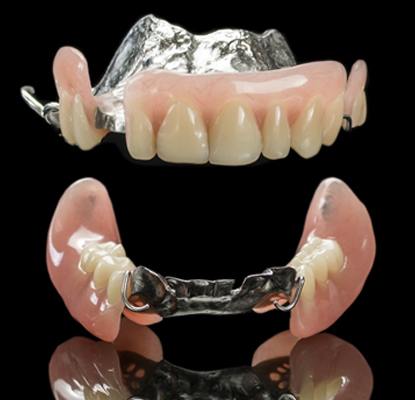 If you're only missing a few of your teeth, then you'll need a set of partial dentures. Like their full counterparts, they consist of porcelain prosthetic teeth that are also mounted in a pink resin base. The difference, however, is that they are held in place with a thin metal framework that clasps to the surrounding teeth. While a partial denture is similar to a fixed bridge, it differs in that the latter can only be used to replace missing teeth in series. With partial dentures, you have greater flexibility to fill any gaps in your smile.
The Benefits of Receiving Partial or Full Dentures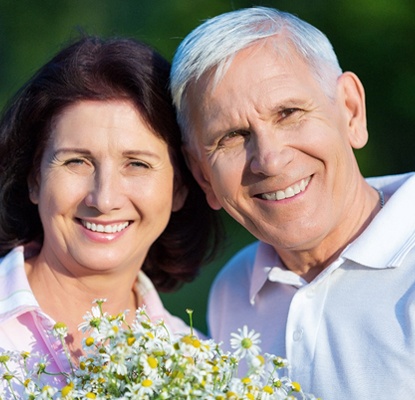 Whenever there is prolonged tooth loss, there can eventually be bone degeneration. That's because tooth roots trigger the jawbone to continue producing new bone cells. By having dentures placed, though, any bone loss can be slowed. In the case of partial denture placement, you can also prevent any shifting of the remaining teeth by receiving the new appliance. That means you won't have to worry about any troublesome problems with occlusion (bite) and you'll lessen your chances of developing a gum infection.
Another perk is that you'll no longer have to worry about being ridiculed for showing a toothless grin. Instead, with your brand-new teeth, you'll regain the confidence that has been missing for far too long. To get on the path to smile excellence, contact our office today to schedule a visit with your dentist in East York or Danforth!