Dentures – East York • Toronto, Ontario
Restore Your Smile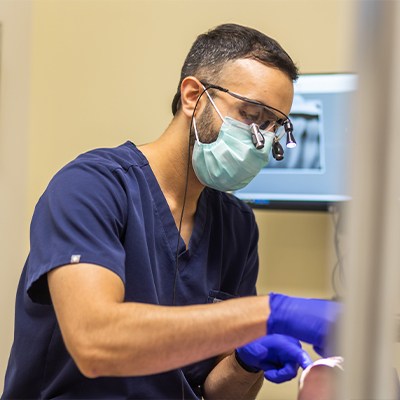 Living with any number of missing teeth amounts to more than just an embarrassing smile. It also makes it harder to eat many of the foods you love, and something as simple as speaking can become a chore. When you visit us at Donlands Family Dentistry, we'll take the time to assess every aspect of your current condition. Therefore, we can create the perfect set of dentures to fully restore you to a normal life. Contact us today to get the process started for receiving dentures in East York, Danforth and nearby communities!
Why Choose Donlands Family Dentistry for Dentures or Partial Dentures?
A Comfort-First Approach to Providing Care
A Skilled Dentist and Highly-Trained Staff Members
State-of-the-Art Facility
What are Dentures?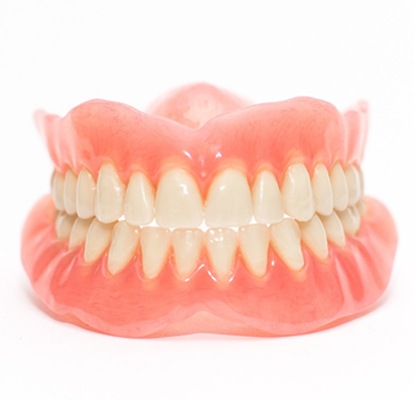 If you're looking for a non-invasive way to replace your missing teeth, then full dentures are the best route for you to take. The appliances are comprised of a pink resin base that mimics the appearance of your gums, with tooth-colored porcelain teeth that are affixed to them. With your new custom-designed prosthetics, your upper and lower teeth can be replaced, and by carefully assessing the current condition of your mouth, we'll craft the dentures to leave you with a perfect bite. Then, with the aid of dental adhesive and the natural suction created inside your mouth, the dentures will be securely held in place.
What are Partial Dentures?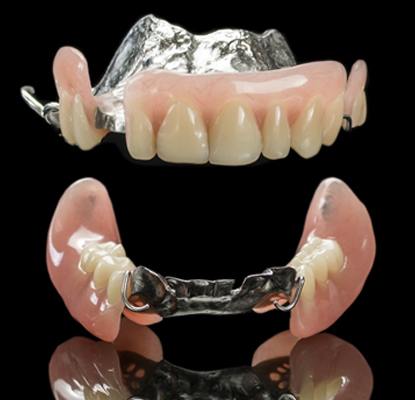 If you're only missing a few of your teeth, then you'll need a set of partial dentures. Like their full counterparts, they consist of porcelain prosthetic teeth that are also mounted in a pink resin base. The difference, however, is that they are held in place with a thin metal framework that clasps to the surrounding teeth. While a partial denture is similar to a fixed bridge, it differs in that the latter can only be used to replace missing teeth in series. With partial dentures, you have greater flexibility to fill any gaps in your smile.
The Benefits of Receiving Partial or Full Dentures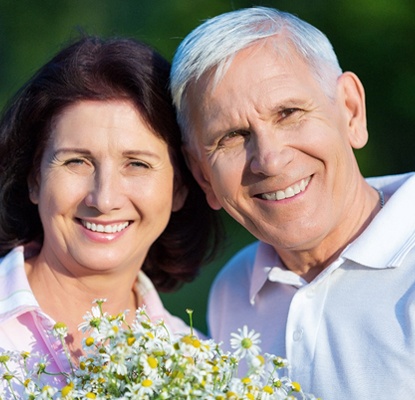 Whenever there is prolonged tooth loss, there can eventually be bone degeneration. That's because tooth roots trigger the jawbone to continue producing new bone cells. By having dentures placed, though, any bone loss can be slowed. In the case of partial denture placement, you can also prevent any shifting of the remaining teeth by receiving the new appliance. That means you won't have to worry about any troublesome problems with occlusion (bite) and you'll lessen your chances of developing a gum infection.
Another perk is that you'll no longer have to worry about being ridiculed for showing a toothless grin. Instead, with your brand-new teeth, you'll regain the confidence that has been missing for far too long. To get on the path to smile excellence, contact our office today to schedule a visit with your dentist in East York or Danforth!
Understanding the Cost of Dentures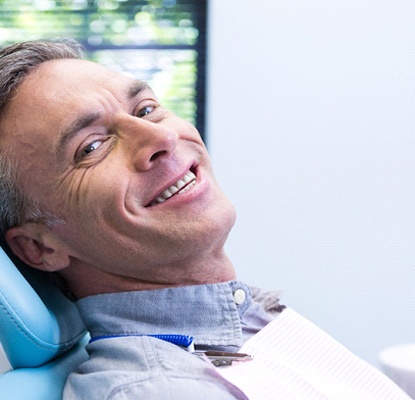 Every smile is unique, so there is no one-size-fits-all cost of dentures in East York. Instead, how much you end up paying to replace your missing teeth will depend on a number of factors. The best way to learn about the cost of dentures is to schedule an initial consultation at our office. During this visit, your dentist will examine your mouth, discuss your personal smile goals, and provide accurate information on expected costs. To understand more about dentures and options to make them affordable, keep reading below.
Factors that Affect the Cost of Dentures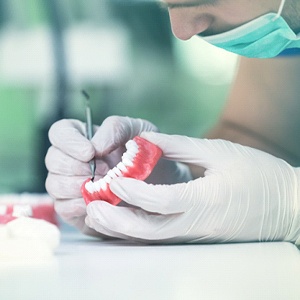 There are three main factors that influence the cost of dentures:
Preparation before the dentures can be worn (e.g., tooth removal or gum disease therapy)
The number of teeth you are missing
The materials used to make your custom dentures (usually acrylic or porcelain)
Keep in mind that advertisements that promise low-cost dentures rarely deliver a quality product. Very cheap dentures are more likely to break easily or require replacement sooner than expected. When it comes to restoring missing teeth, quality counts! Custom dentures from an experienced dentist are more likely to fit comfortably in your mouth and last longer.
Are Implant Dentures More Expensive?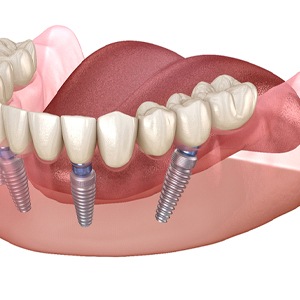 Although implant dentures typically cost more than traditional dentures, they are often a wise investment. Implant dentures attach to dental implants that have fused directly with the jawbone. Unlike traditional dentures, which rest on top of gums, dental implants replace missing teeth from the roots up. This enables implant dentures to look natural and restore greater chewing power. In addition, dental implants can easily last for decades with proper care and regular visits to a denture dentist in East York. In contrast, traditional dentures typically must be replaced every 5 to 7 years. If you want to restore your smile and save money over the long-term, implant dentures are the way to go.
Does Dental Insurance Cover Dentures?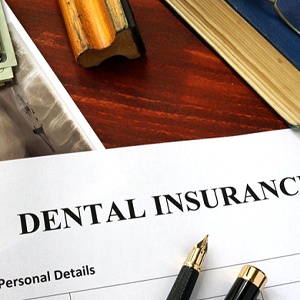 While every plan is slightly different, most insurance providers consider dentures a major procedure and cover around 50% of the cost. If you would like help understanding your insurance coverage before committing to dentures, just ask our staff. Our knowledgeable team will be happy to look into the details of your insurance policy. Rest assured we will do everything we can to maximize your insurance benefits and lessen your out-of-pocket expenses.
Other Options for Making Dentures Affordable
There are other ways to reduce the cost of dentures in East York beyond dental insurance. For example, qualified patients can take advantage of affordable, flexible financing through trusted third-party companies like CareCredit. Low-to-no interest payment plans through CareCredit allow patients to break down the cost of dentures into manageable monthly payments. These plans come in multiple lengths, which means you can select the arrangement that best fits your personal budget.
At Donlands Family Dentistry, we are committed to helping our patients reclaim a full smile and the confidence that comes with it. For more information, do not hesitate to schedule an initial consultation!
Dentures FAQs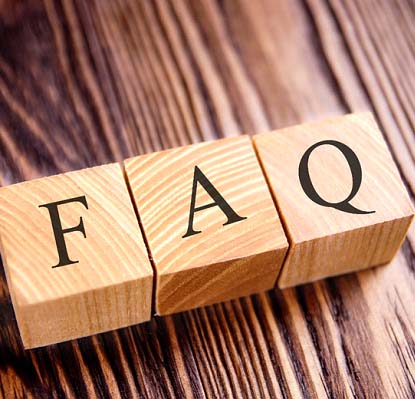 Not sure if dentures are right for you? Check out the section below to answer some of your biggest questions about replacement teeth. From the average age for dentures to whether you can kiss when wearing this dental restoration (spoiler alert: you can!), our team covers it all. If you want to know even more about dentures in East York , don't hesitate to contact our office .
Should I Have All My Teeth Pulled to Get Dentures?
In general, we believe repairing a damaged tooth whenever possible is always preferable to replacing it. Our dentists only recommend tooth extractions when absolutely necessary. Your tooth may need to be removed if it is too damaged to save due to extensive decay, severe infection, or trauma that has broken off most of the enamel. If all of the teeth in your arch are decayed or infected with gum disease, replacing them with dentures may be more cost-effective than repairing them with crowns.
What Is the Average Age for Dentures?
You are more likely to need partial or full dentures in East York if you are over the age of 40. According to the National Center for Health Statistics, approximately 66% of adults between the ages of 40 and 64 are missing at least one tooth, compared to only 33% of adults aged 20-39. Meanwhile, an American Dental Association census found that over half of all people ages 65 to 74 wear some form of dentures. That said, although the need for false teeth generally increases over time, people of all ages can potentially be candidates for dentures.
Will It Hurt to Get Dentures?
When you first receive new dentures, some minor irritation may occur while your mouth adjusts to your false teeth. This adjustment period varies in length from person to person. However, most patients overcome any initial discomfort after several weeks or a couple of months. If pain persists, your dentures may not have been fitted properly, or there might be an underlying oral health issue that needs to be addressed. In that case, you should not wait to contact a denture dentist in East York.
Can You Kiss with Dentures?
Wearing dentures does not spell the end of romance! It is completely possible to kiss while wearing dentures, although it may take time to get used to how it feels. Since dentures don't contain any nerves as real teeth do, you have to be cautious to avoid kissing anyone too hard or bumping your dentures against your partner's teeth. The next time you are with your special someone and wearing dentures, focus on kissing gently so your prosthetic teeth don't shift out of place.
Why Do My Dentures Smell?
Denture wearers tend to produce less saliva, which can lead to a dry mouth, allowing harmful bacteria to thrive and cause bad breath. In addition, ill-fitting dentures may allow food particles and bacteria to become trapped beneath them. If you want to avoid bad breath, make sure to rinse your dentures after every meal to prevent bacteria accumulation. In addition, you should clean your dentures daily with a soft-bristled brush and specialized cleaner. Finally, soak your dentures in a disinfecting solution every night to keep them moist and bacteria-free.
How Long Will You Have to Wait to Get Dentures After Your Teeth Are Pulled?
If you require tooth extraction first, then you'll typically need to wait anywhere from six to eight weeks before getting dentures. That said, the precise length of time will depend entirely on the type of denture you're getting as well as your oral and overall health. The wait time will allow your gums to recover successfully as well as extra time for our team to confirm that your dentures will fit properly in your mouth. If you're planning on receiving implant-retained dentures, then you'll probably have to wait between four to six months for your titanium posts to fuse with your jawbone via osseointegration before you can enjoy your new pearly whites.
Can I Sleep with My Dentures?
While you can sleep with your dentures on, most dentists will highly recommend taking them out at night or before going to bed. When first wearing your restorations, you'll generally be instructed to keep them on for about 24 hours, including sleep. After that, however, you'll need to take them out every evening. Having your dentures on constantly can end up restricting the circulation in your gum tissue, resulting in soft tissue irritation and causing ridge resorption. By taking them out overnight, you'll allow your gums a chance to recover and receive the necessary nutrients for good health as you sleep. Leaving them on without brushing or cleaning the underside and your gums can also allow bacteria to accumulate, increasing the risk of oral health issues like periodontal disease.
What Qualifies You for Dentures?
You'll typically choose between three types of dentures: partials, full, and implant dentures. Each comes with its specific requirements. Partial dentures are designed to help those who still have remaining teeth and need to close one or multiple gaps in their smile. Full dentures are recommended for patients who've lost all of their pearly whites. This can be a result of extensive bone loss, advanced gum disease, and other severe oral health concerns. If you want a more stable and long-lasting solution for replacing your missing teeth, then implant dentures can provide the support you need. These will require sufficient jawbone density to work, meaning you may need a bone graft if you don't have enough.
Is It Hard to Talk with Dentures?
Many patients report experiencing difficulty speaking clearly when first receiving their dentures. However, it'll simply take some getting used to for you to feel normal while talking with your new teeth. The exact length of time to grow accustomed will vary from person to person, but practicing frequently can speed up the process. You might even initially develop a mild lisp, but this should go away over time as you speak more often. Make sure to pronounce words and phrases that are difficult, like the 'S' and 'V' letters, and try reading aloud to yourself and others to gain experience and confidence in your speech. If you need assistance, you can use denture adhesive to help provide extra stability so that your dentures won't move out of place while you talk.