Cosmetic Dentistry – East York • Toronto, Ontario
Enjoy A Self-Confident
Smile That Shines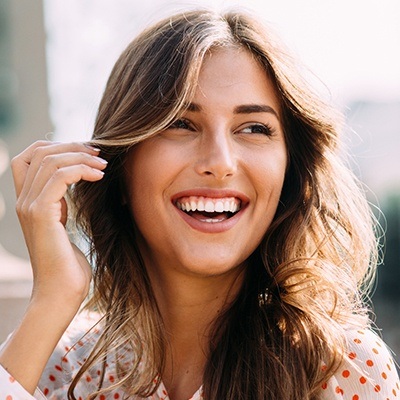 Your smile is one of your most defining features, as well as one of the first things people notice when meeting someone new. If you feel dissatisfied with the image it's projecting to the world, the Donlands Family Dentistry team would love to help! Our dental office near Danforth and in East York offers a wide variety of cosmetic dentistry services that can transform the appearance of your teeth for the better, finally getting rid of frustrating stains, chips, cracks, gaps, and other imperfections. If you'd like to explore your options in further detail, please don't hesitate to schedule a consultation.
Why Choose Donlands Family Dentistry for Cosmetic Dentistry?
ZOOM! Teeth Whitening For Brighter Teeth In 90 Minutes
Invisalign Straightens Teeth Without Wires Or Brackets
Metal-Free Emax & Zirconia Ceramics
Porcelain Veneers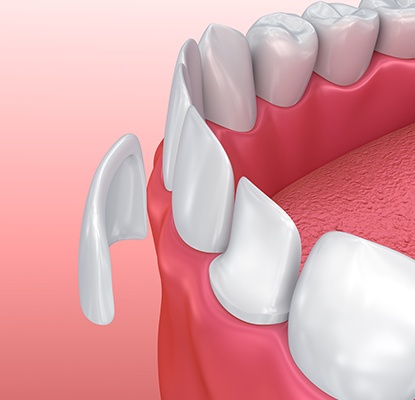 If you are hoping to make a big change to your natural smile, porcelain veneers may be the perfect vehicle for this goal. This style of restoration is meticulously customized and designed to be extremely thin in nature, almost resembling a shell. The "shell" then fits into place over just the front surfaces of the natural teeth, hiding them from view behind a brand-new, seamless appearance that can correct countless dental flaws all at once.
Learn More About Porcelain Veneers
Metal-Free Dental Crowns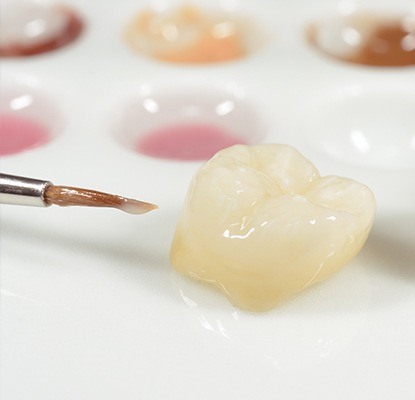 In today's modern dental landscape, restorations like crowns don't have to be crafted from metals, silvers, and golds. Donlands Family Dentistry can use highly esthetic materials instead that provide outstanding quality, including Zirconia and Emax. These options are so lifelike that they even reflect light in the same way as original tooth enamel, and their 100% biocompatible nature is very safe and comfortable, even for patients with proven sensitivities and allergies to more traditional dental materials.
Learn More About Dental Crowns
Dental Bonding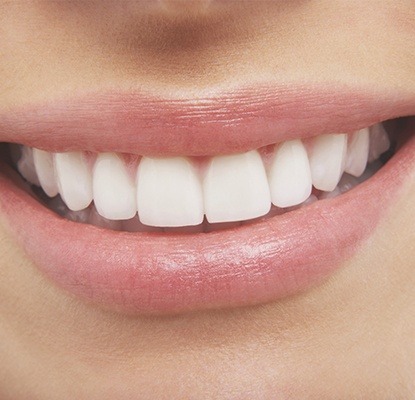 Even the smallest cosmetic imperfections can drain your sense of self-esteem over time. Thankfully, bonding is a fast and cost-effective treatment option for correcting minor issues like thin gaps between teeth, chips in the enamel, and more. In most cases, this procedure will only require a single appointment of your time. Tooth-colored composite resin will be applied to the tooth/teeth in question and sculpted with an artistic flair so that it blends beautifully into place with no one around you being the wiser.
Learn More About Dental Bonding
Invisalign® Clear Braces
Many adults dream of finally achieving a straighter smile, but they understandably dislike the idea of wearing metal braces for months or years on end. Invisalign is an excellent alternative for image-conscious patients who still want to correct noticeable gaps and misaligned teeth. Instead of age-old wires and brackets, you will wear a series of custom aligners that are designed from clear plastic, making their appearance more subtle. Their removable nature also allows for a full diet and stress-free oral hygiene throughout the treatment process.
Zoom® Teeth Whitening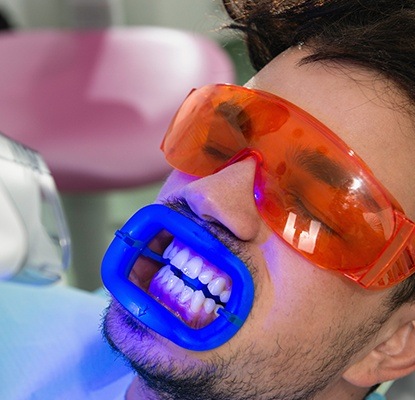 Even healthy teeth can lose their natural shine over the years, becoming dull or yellowed in appearance. If you're ready to regain a confident glow, professional teeth whitening options are available here at Donlands Family Dentistry. Looking for fast, dramatic improvements? Our in-office ZOOM! Whitening can lighten enamel by several shades in as little as an hour. Alternatively, our take-home ZOOM! kits provide the same beautiful transformation at a more flexible and gradual pace.
Learn More About Zoom® Teeth Whitening
Gum Recontouring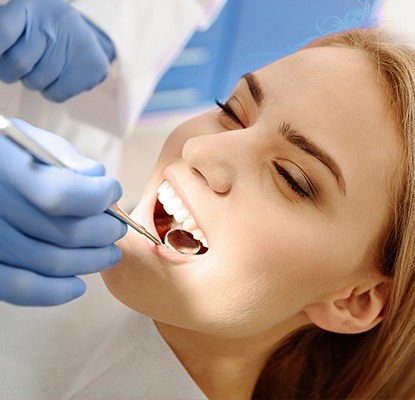 Sometimes, excessive gum tissue can leave teeth looking overly short or unbalanced. Our team may recommend aesthetic recontouring with the help of the state-of-the-art Sirona soft tissue laser to sculpt a more proper gum line, removing small amounts of soft tissue where needed and revealing unnecessarily hidden dental structure. You can finally leave your "gummy" smile safely in the past!
Learn More About Gum Recontouring
Virtual Smile Design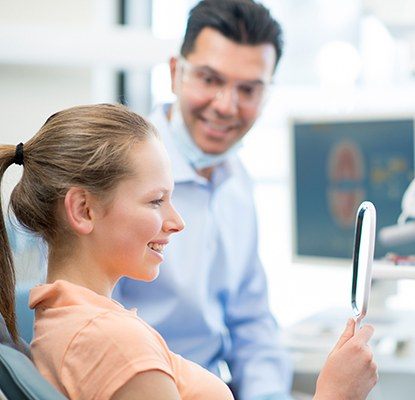 When planning a smile makeover, many patients understandably feel a little nervous. What if the final result isn't what they have in mind? Thankfully, our team here in East York can essentially give you a sneak peek into the future with the help of virtual smile design technology. All we need is a current photo of you, which can be manipulated to reflect the positive changes of services like Invisalign, cosmetic bonding, and teeth whitening before any actual treatment begins. With the help of this "sneak peek," you can pursue the treatment you want from a place of full confidence.