Tooth Extractions – East York • Toronto, Ontario
Safe, Comfortable
& Stress-Free
At Donlands Family Dentistry, our top goal is always to help patients preserve their natural, healthy smiles for life. Unfortunately, this may not always be possible. If one or more natural teeth need to be removed from the mouth for the sake of your overall wellbeing, rest assured that we will handle the procedure as precisely and comfortably as possible. We will also jumpstart the reconstructive process (if needed) without delay, recommending top-tier options like dental implants for seamless aesthetics and long-term durability. Contact us today in East York if you'd like to learn more or schedule a first visit.
Why Choose Donlands Family Dentistry for Tooth Extractions?
Sedation Dentistry Available
State-of-the-Art Dental Technology
Experienced Team Dedicated To Your Best Interests
Do I Need a Tooth Extraction?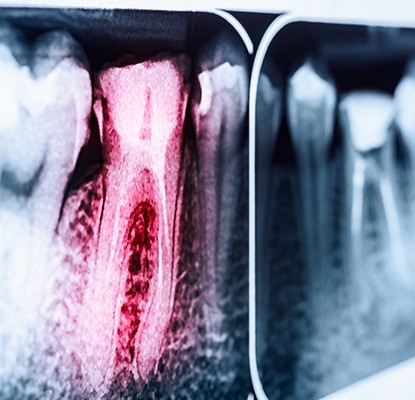 Here are the most common reasons for removing a natural tooth:
The tooth has suffered a traumatic injury and/or advanced decay and cannot be successfully revitalized through normal restorative care.
Advanced periodontal (gum) disease is present in the mouth.
The patient is in need of orthodontic treatment, and the additional room must be created in the mouth to accommodate the recommended tooth movement.
The patient has a stubborn primary ("baby") tooth that is hindering the eruption of its adult version.