Children's Dentistry – East York • Toronto, Ontario
We Love Helping Young
Smiles Grow Up Strong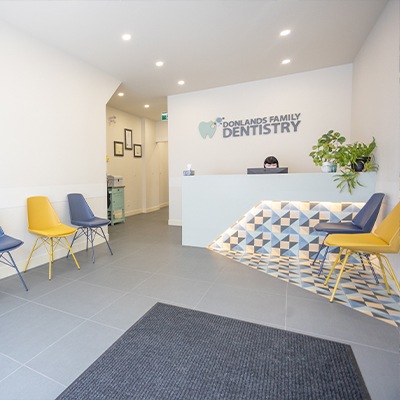 Managing a big family's various health needs can be very draining, especially if you're regularly on the go to several different dental offices all over Toronto. When it comes to dental care, why not bring everyone to one convenient location? At Donlands Family Dentistry, we enjoy living up to our name by providing personalized care for all ages, including children. Our team's gentle, patient demeanor will be sure to help your son or daughter feel right at home, and our top goal is to instill great habits in them that last a lifetime. We invite patients from East York, Danforth and all nearby areas to contact us today to schedule a first visit!
Why Choose Donlands Family Dentistry for Children's Dentistry?
Extended Evening Hours For Appointment Flexibility
Kind & Patient Staff
Sedation Dentistry Available
Dental Checkups & Teeth Cleanings for Kids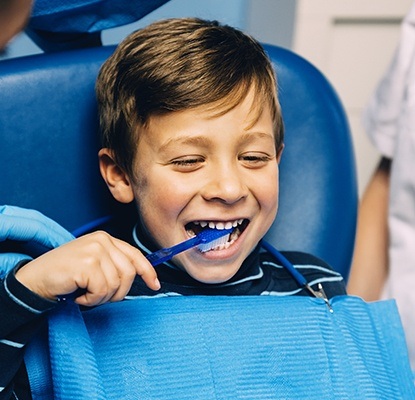 Regular checkups and cleanings are important for patients of all ages, but children will especially benefit because they give our team the chance to catch any developmental concerns in their earliest stages. We'll be sure to match our treatment style to their current age and level of emotional maturity as well so that the experience is never too overwhelming. We'll pinpoint tooth decay in its earliest stages, get rid of harmful plaque, leave the enamel surfaces nicely polished, and much more!
Dental Sealants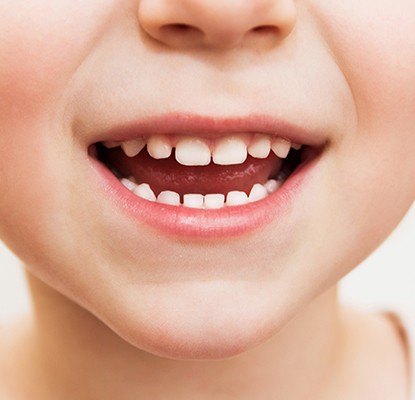 As children start brushing and flossing on their own at home, it's likely that they may miss the hard-to-reach surfaces of the premolars and molars in the back of the mouth. This can lead to serious cavities, which is why our team strongly recommends the placement of dental sealants. Sealants are made of a plastic-based substance that's completely safe and very tough. They'll seal over the deep pits and grooves, blocking out food particles and bacteria that would otherwise stick there and keeping your family's smile safer.
Fluoride Treatments
Did you know that drinking fluoridated water on a regular basis can reduce overall instances of tooth decay by approximately 25% to 30% in children? Regular exposure to this mineral is highly encouraged, and our team can provide professional applications during checkups and cleanings for an added boost of smile protection. The process is pain-free and only takes a few minutes of time.
Tooth-Colored Fillings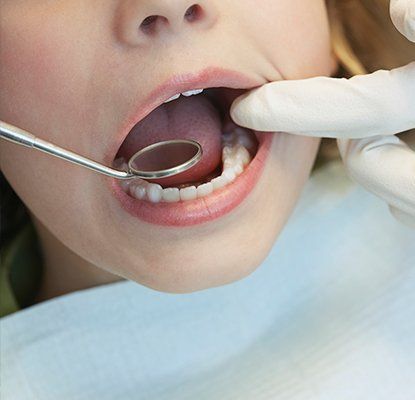 Nearly everyone will experience at least one cavity over the course of their lives, and many of these cases happen in the early years despite our team's best efforts to prevent them. If your son or daughter is complaining about mouth pain, Donlands Family Dentistry offers tooth-colored fillings as a simple and effective method for repairing this pesky damage. Unlike traditional amalgam, composite resin is very lifelike and conservative, allowing for smaller fillings that actually support the remaining dental structure.
Athletic Mouthguards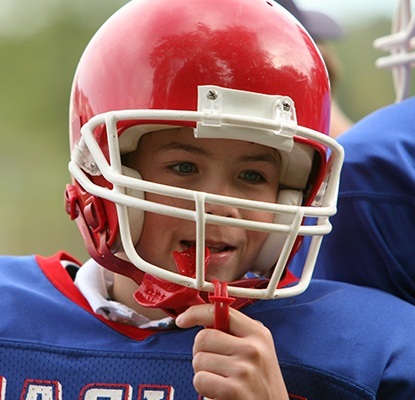 If your child is a burgeoning athlete, it's very important to keep in mind that their growing smile may be at risk. Instead of buying a "one size fits all" oral appliance from the store, why not invest in a custom-made mouthguard from Donlands Family Dentistry? This device is 100% customized, ensuring much greater comfort and stability while out on the court or field. Better yet, their flexibility allows for easier breathing and speaking.