Dental Bridge – East York • Toronto, Ontario
Complete Your Smile with a Dental Bridge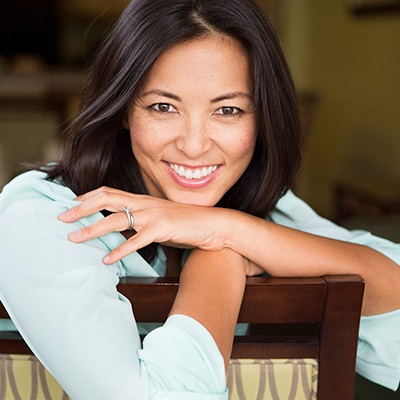 Although your teeth are designed to last for a lifetime, it's common to lose a tooth or two over the years. Whether decay, disease, or trauma has caused your incomplete smile, you now have several options to replace one to three consecutive missing teeth. The most traditional solution to fill the empty space is a dental bridge. At Donlands Family Dentistry, our dental team will rebuild your smile using the latest treatments.
What is a Bridge?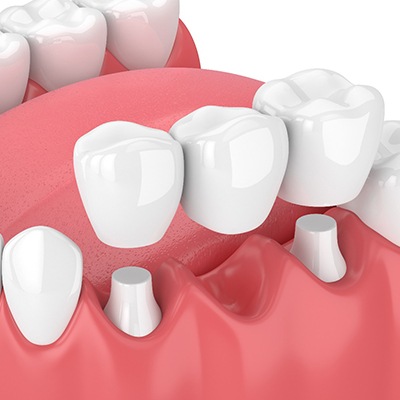 You should replace any missing teeth as quickly as possible. When you lose a tooth, the entire structure is lost, including the root. As a result, your jawbone deteriorates because it's no longer stimulated. Over time, your adjacent teeth lose support, so they begin to drift toward the open space. Eventually, they may loosen and fall out. A dental bridge can provide your remaining teeth with the support they need to stay in place.
Your dentist takes an impression of your mouth to design prosthetic teeth from all-ceramic material to match the color, size, and shape of your real ones. They are carefully crafted to mimic your natural crowns to blend in seamlessly when you smile. The bridge is secured in place using a couple of different options. Your dentist in East York will help you determine which treatment is right for you.
Types of Dental Bridges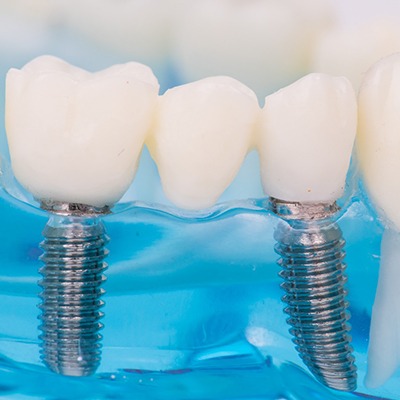 After an initial consultation to evaluate your oral health and to discuss your preferences, we'll help you choose which bridge meets your needs. You may benefit from:
Standard Bridge: The bridge is held in place by reshaping your adjacent teeth to bond custom-made dental crowns over them. Although the treatment is effective, you'll need to permanently alter healthy teeth.
Maryland Bridge: Instead of placing dental crowns on your teeth, the bridge is supported by wings. This is a more conservative treatment, but your biting force may be limited.
Implant-Supported Bridge: You can permanently replace your missing teeth with a dental implant at either end of the bridge. This solution can last for a lifetime while giving you the next best thing to your natural teeth.
Caring for Your Bridge
You must take the time to care for your bridge to protect the longevity of your new smile. If your bridge isn't removable, pay extra attention when the cleaning areas that are cemented to your teeth, like the crowns or wings. You'll also need to clean the space where your bridge meets your gum tissue. Many people find it easier to use proxy brushes, floss threaders, or antibacterial mouthrinses to clean the hard-to-reach places.
Besides caring for your bridge at home, don't forget to visit your dentist at least twice a year for a cleaning and checkup.
Schedule an Appointment
You can enjoy a complete smile again with a dental bridge. We'll rebuild your smile to restore your quality of life and confidence. We are conveniently located near Danforth and in East York. Contact our office today to discover your options to treat tooth loss.