Dental Implants – East York • Toronto, Ontario
Replace Missing
Teeth For Life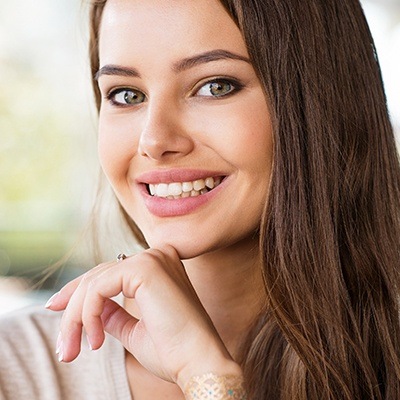 Tooth loss can make countless parts of everyday life more difficult, from enjoying favorite foods to smiling confidently in photos. If you're ready to turn back the clock, dental implants are a top-tier replacement option, providing unparalleled stability, health benefits, and aesthetic value. At Donlands Family Dentistry, our dental team provides comprehensive implant transformations, including on-site surgery for maximized convenience and dental patient comfort! Contact us today if you would like to schedule a dedicated consultation here in East York.
Why Choose Donlands Family Dentistry for Dental Implants?
On-Site Implant Surgery & Restoration In 1 Dental Office
Use of 3D Cone Beam For Confident Treatment Planning
Extended Evening Hours
Benefits of Dental implants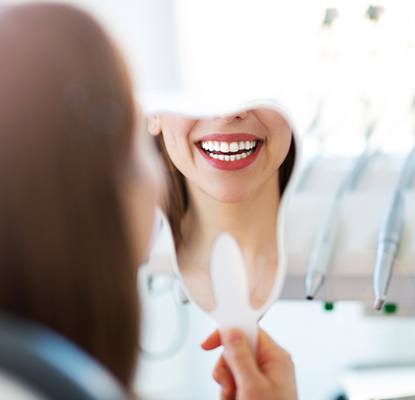 Your natural tooth has two major components. There is the white crown, which makes up your smile; this is the part that most traditional restorations (such as bridges and dentures) focus on recreating. However, there is also a root that exists beneath the gum tissue, providing essential support and stimulation to the jaw. Dental implants are wholeheartedly unique because they start by replacing the root first, promoting continued oral health while also providing a virtually seamless replacement in both look and feel.
Additional benefits of dental implants include the following:
Implants are very conservative and won't require nearby healthy dental structure to be negatively altered.
Implant-retained teeth can be treated just like natural teeth, no inconvenient changes to your oral hygiene routine or overall diet required.
Dental implants have a success rate of over 95% and can thrive for decades at a time. Many cases are able to last for the rest of the patient's life.
Indications for Dental Implants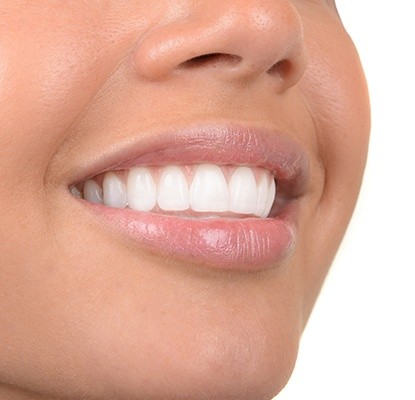 Dental implants are highly versatile and can be used to correct a wide spectrum of tooth loss, from individual gaps to entire missing arches. We will help you determine the ideal restoration for your specific circumstances.
Missing Single Tooth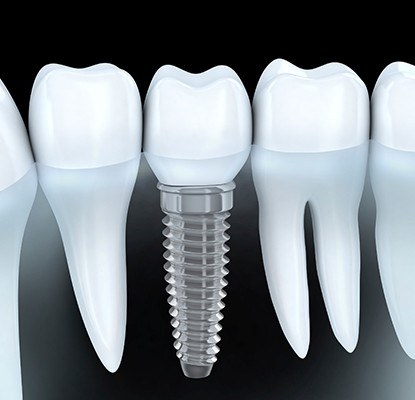 Implant-retained dental crowns can fit right into place alongside natural teeth in order to beautifully replenish a single gap. We strongly encourage patients to consider this option in place of a traditional bridge, which requires surrounding dental structure to be shaved down to make room for the prosthetic.
Missing Multiple Teeth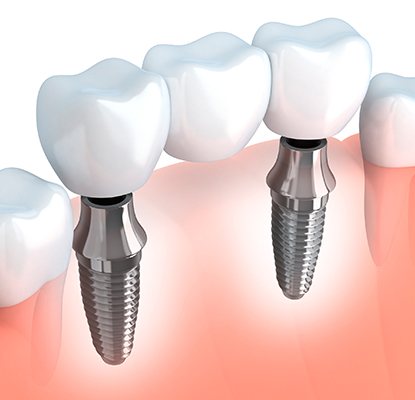 All-porcelain dental crowns can also be placed in several areas throughout the mouth, although when consecutive teeth are lost, our team is likely to recommend an implant-retained bridge instead. The bridge is secured in place with the healthy support of just two implants – one placed on either side of the gap.
Missing All Teeth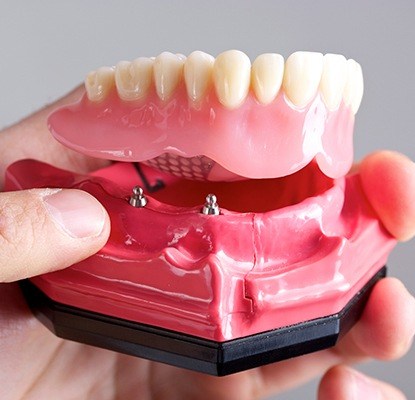 Replacing each individual tooth with a separate implant can quickly become very expensive if the patient has a lost a majority of their smile. Implant-retained dentures rely on the help of a small number of strategically angled implants instead, making them very durable and more cost-effective as well.
How Dental Implants Work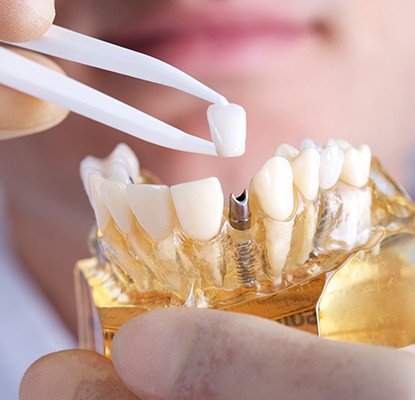 The process of replacing missing teeth with state-of-the-art dental implants will require multiple appointments. After an initial exam and consultation where we confirm that this reconstructive strategy is the right fit for the patient's needs and budget, the implants themselves will need to be surgically placed into the patient's jawbone. While many dentists throughout the Toronto area must refer their patients to separate specialists for this procedure, Donlands Family Dentistry is happy to offer on-site surgical care, saving valuable time.
Once the dental implants have gradually fused to the jawbone through a biological process known as osseointegration, patients will return to our dental office for the design and placement of meticulously customized dental restorations on top, replenishing their confident smile.
Understanding the Cost of Dental Implants
The cost of dental implants in East York can vary dramatically from patient to patient. Many different factors can affect their price, so we will have to examine your teeth before we can give you an estimate. Although dental implants may seem expensive compared to other forms of tooth replacement, their longevity and other benefits make them a smart investment and an excellent value. Our team will do everything we can to help you afford your treatment. Read on below to learn more about factors that affect the cost of this remarkable procedure and some of the provisions that may put it within your financial reach.
Preliminary Treatments & Dental Implant Surgery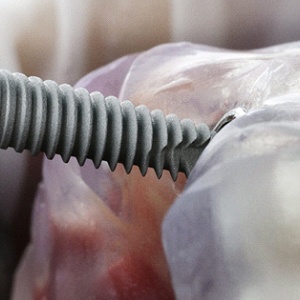 Many patients must undergo some preliminary treatments, such as tooth extractions or gum disease therapy, before they qualify for dental implants in East York. Each of these services incurs its own fee.
The dental implant placement surgery comes with a separate cost, which depends on how many implants are being placed and other factors. While many dentists must refer patients to an outside specialist for this portion of their treatment, we are able to take care of the surgery right here in our office. This spares you from having to deal with the financial policies of another practice.
The Parts of Your Dental Implant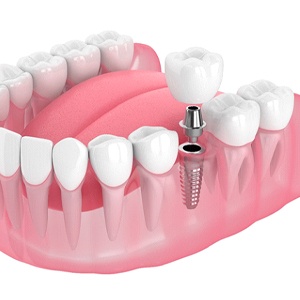 There are quite a few different types of dental implants and dental implant treatments. The company that manufactures your implants and your restorations, as well as the specific techniques used during your procedure, will have a bearing on cost. There are some discount implant manufacturers out there, but their quality generally doesn't measure up to our high standards. If more than one type of implant treatment would be suitable for you, we will help you compare the pros and cons of each.
How Dental Implants Can Save You Money
When you receive your dental implant cost estimate, you might be tempted to opt for a treatment that has a lower upfront price, such as dentures or a traditional bridge. However, it is important to think about value as well as cost. Dental implants may actually be a better value in the long-term because they have the potential to last a lifetime, while other types of prosthetics might need to be replaced every 5 – 10 years. Continually paying for new teeth can seriously add up across the years and decades.
Does My Dental Insurance Cover Dental Implants?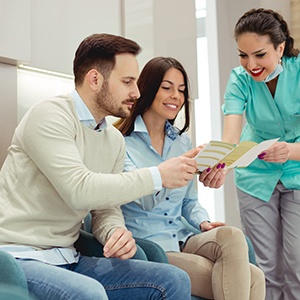 It is becoming more and more common for dental insurance policies to cover dental implants. However, some still do not. Our team will help you navigate your policy and use it to your greatest advantage. Even if it does not cover the implants themselves, it may apply to other parts of your treatment, such as your preliminary procedures or your final restoration.
Making Dental Implants Affordable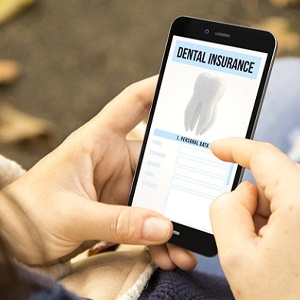 As your trusted implant dentist in East York, we want to help you afford your treatment! That is why we are pleased to help our patients apply for financing if necessary. Most people qualify for a low-interest or no-interest plan with affordable monthly installments. You might be surprised by how easy it is to fit dental implants into your budget!
Dental Implant FAQs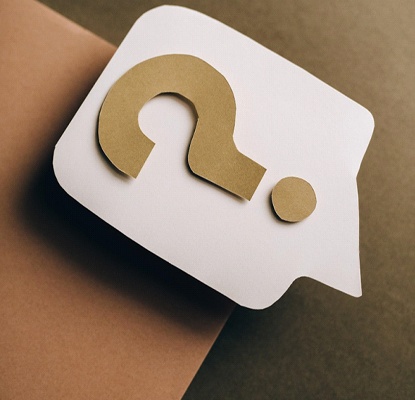 Dental implants in East York are a great investment because they can last forever with the proper maintenance; however, they are a big commitment. We know you will have some concerns before you're ready to move forward. Don't worry, we will explain everything during your dental implant consultation. Here are the answers to a few frequently asked questions until your appointment.
Does it hurt to get dental implants?
You won't feel anything while your dentist inserts your implants in your bone because your jaw doesn't have any nerve endings. Not to mention, they'll use a local anesthetic and sedative to ensure you are 100% pain-free. However, as the effects of any medications dissipate, you can expect there to be some discomfort while your mouth heals. You can manage it using a prescribed or OTC pain reliever. You can numb the area temporarily by applying a cold compress. After a few days, your discomfort will improve, but your bone will still require several more weeks to heal completely.
Can I take dental implants out?
Dental implants are designed to permanently replace missing teeth. Therefore, only a trained dental professional can remove them, but some implant dentures can be taken out. Your implant posts will fuse to your jawbone through a process called osseointegration. As a result, they can stay in place for decades with the right maintenance.
What are the signs of dental implant failure?
Dental implants are the most reliable method of treating tooth loss with a failure rate of less than 5%. Although complications are rare, it's important to contact your implant dentist in East York if you develop any signs of failure, such as redness, swelling, or pain near the post. The sooner you see a dentist, the more likely they can prevent the loss of your investment. You can protect your smile from complications by committing to your oral hygiene at home and maintaining semi-annual cleanings and checkups.
What should I do if my dental implant feels loose?
After your jawbone has integrated with the post, your dental implant should never feel loose. If it feels a little wobbly, it can be a sign of a serious problem, like an infection or bone loss. However, it can also indicate a loose restoration, but you don't want to take the risk. Contact our office immediately if your dental implant is loose.
Am I too old for dental implants?
There isn't an age limit for dental implants; however, older patients are likely to have certain medical issues, like heart disease or diabetes. Pre-existing health conditions won't prevent you from getting dental implants. Instead, your implant dentist will learn more about your oral and general health to create the personalized strategy you need to ensure the safety and success of your procedure. It isn't uncommon to require additional procedures, such as periodontal therapy or bone grafting. Although there might be a few more steps in your treatment plan, you can benefit from the next best thing to your real teeth–no matter your age.