Tooth-Colored Fillings – East York • Toronto, Ontario
The Metal-Free Solution
to Filling Cavities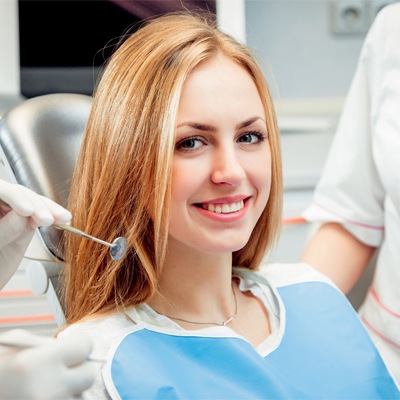 If you need a filling to repair a severely decayed or damaged tooth, don't settle for amalgam fillings that can shine a spotlight on your dental work. More and more dentists are offering patients a more natural and aesthetically pleasing solution with tooth-colored fillings. This natural composite resin blends in beautifully with a patient's smile, making it nearly impossible for anyone to notice. Dr. Nabeel Ahmed and Dr. Steve Margolian can repair and restore your smile, giving your tooth the added strength and protection it needs to stay healthier, longer. If you're in the Danforth, East York and surrounding areas and ready to explore the benefits of tooth-colored fillings, call Donlands Family Dentistry today to schedule an appointment.
What Are Tooth-Colored Fillings?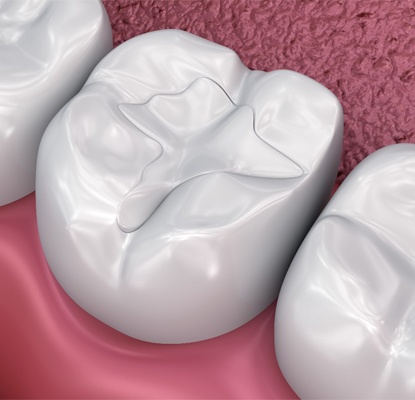 If you have a cavity in East York, you can expect a tooth-colored filling, which is made of composite resin, to repair and secure the tooth, preventing it from future damage or decay. Completely metal-free, tooth-colored fillings are an ideal solution for anyone who might have allergies to metal restorations and fillings. The resin is matched to your natural tooth color, so it remains invisible.
What Are the Benefits of Tooth-Colored Fillings vs. Amalgam Fillings?
You can expect a longer-lasting solution with tooth-colored fillings. Their strength and durability will last for years.
You get to keep more of your natural tooth because only the decayed area is removed. With amalgam fillings, more of your healthy tooth must be removed in order for the filling to fit properly.
There is a tight seal with tooth-colored fillings, preventing bacteria from forming even in the smallest spaces. Amalgam isn't always reliable in keeping bacteria out.
You don't have to worry about discoloration since tooth-colored fillings are natural in color. Amalgam can cause rings around your tooth and will become discolored over time.
How Are Tooth-Colored Fillings Placed?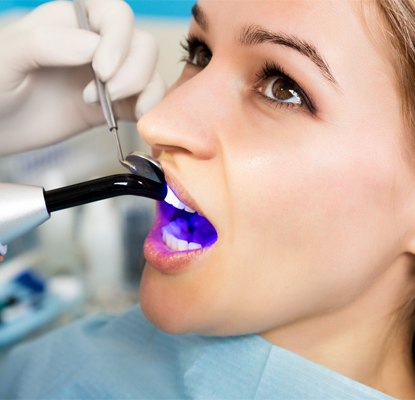 One of the great aspects of tooth-colored fillings is that they are placed in just one visit. There's no time to worry because the procedure is quick and easy. Dr. Nabeel or Dr. Margolian will administer local anesthesia to ensure you are comfortable before beginning to clean out the decayed portion of your tooth. Once the infected area is removed and thoroughly cleaned, he will begin to prepare the resin. Customized so that it will match your tooth color, he will apply it to the surface of the tooth and sculpt it so it will lay flat and create a natural look. Once he's finished, we'll use a curing light to harden the resin in place, ensuring it stays in place before giving your tooth a final polish.
Caring for Your Tooth-Colored Fillings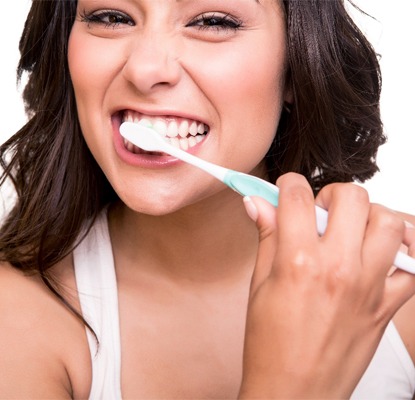 The aftercare of a tooth-colored filling is easy. While there may be some sensitivity immediately following the procedure, this will go away quickly. To ensure your filling stays healthy and its natural color, follow these simple steps:
Brush your teeth twice a day for two minutes and floss at least once a day. This will prevent bacteria from building up on your teeth and around the gum line.
Choose an antiseptic mouthwash to rinse your mouth daily. This will wash away anything that flossing and brushing missed.
Limit the amount of sugar and starch in your diet, as sugar can serve as a breeding ground for bacteria to grow.
Avoid or limit stain-coloring foods and/or drinks. Too much coffee, soda, red wine, or sports drinks can stain your filling, making it more obvious that you've had dental work.
Visit your dentist every six months for a thorough cleaning and checkup.