Replacing Missing Teeth – East York • Toronto, Ontario
Enjoy A Full,
Confident Smile Again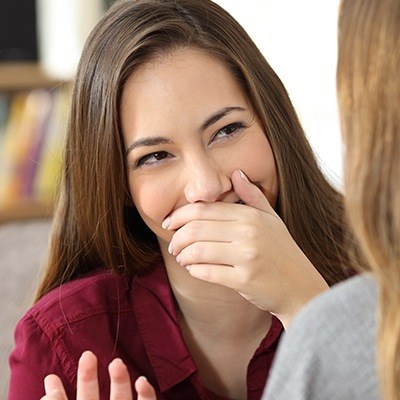 The loss of even one natural tooth can negatively impact your health, self-image, and overall wellbeing in noticeable ways. Thankfully, Donlands Family Dentistry offers several possible solutions for replacing it! We encourage you to schedule a consultation and explore your options in further detail with our dental team's knowledgeable guidance. You deserve a strong, complete smile that helps you live each day to the fullest.
Why Choose Donlands Family Dentistry for Replacing Missing Teeth?
No "One Size Fits All" Treatment Plans
All-Ceramic Restorative Materials
State-of-the-Art Dental Implants Available
Dental Bridges
Dental bridges are named as such because they literally "bridge" the gaps left by consecutive missing teeth with sturdy replacements. Traditionally, they're anchored through the placement of two dental crowns over adjacent natural teeth, although this strategy does require healthy structure to be minimized. The healthier, longer-lasting option is to use dental implants instead, which provide an enduring foundation for the brand-new prosthetic.
Learn More About Dental Bridges
Dentures & Partial Dentures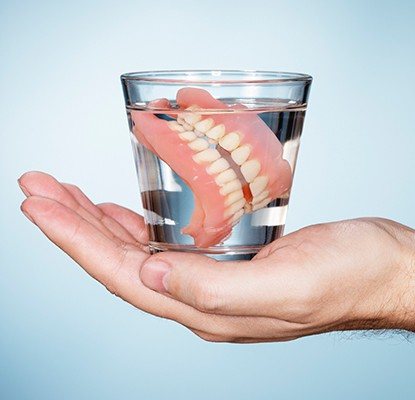 Dentures have been around for hundreds of years now, and today's modern prosthetics are more attractive, stable, and confident than ever before! Our dental office offers traditional full and partial dentures, which rest on top of the gum line and stay in place through natural suction, denture adhesive, or strategic brackets/clasps. We strongly encourage patients dealing with significant tooth loss to also explore the possibility of implant-retained dentures, which improve oral health and provide a greater degree of permanence.
Learn More About Dentures & Partials
Dental Implants
As of now, dental implants are the reconstructive service that most closely replicates your natural tooth, which makes them the Donlands Family Dentistry team's top recommendation for rebuilding functional, attractive smiles. The placement of the implants themselves will keep the jawbone full and healthy, and patients will be amazed by how virtually indistinguishable their new "teeth" are from the natural dental structure. Better yet, we offer every stage of treatment to all patients near Danforth and East York right here in our dental office!