Dental Checkups & Cleanings – East York • Toronto, Ontario
Maintain a Healthy and
Beautiful Smile For Years To Come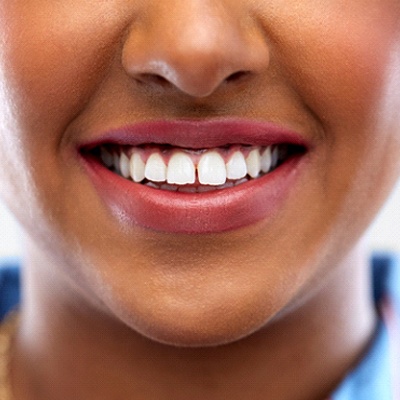 Nobody necessarily enjoys visiting their dentist in East York or Danforth, Ontario for a routine checkup and cleaning. However, brushing and flossing at home won't always cut it. When you leave the door open for small problems to evolve into larger ones, it can cause more of inconveniences down the road. At Donlands Family Dentistry, Dr. Margolian is focused on providing his patients with preventive care so they can save time and money. To get your clean bill of health contact us today to schedule your routine checkup and cleaning!
What Happens During the Checkup?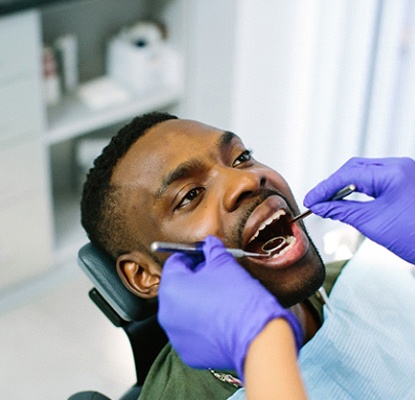 If it's your first visit with us at Donlands Family Dentistry, we'll be sure to ask about your dental and medical history and take any X-rays if necessary. We'll then inspect your teeth for signs of plaque and tartar buildup that could put your mouth at risk for oral diseases. Next, the health of your gums will be inspected by looking for any signs of bacterial infection like swelling, redness, and inflammation.
We'll conclude your checkup by examining your neck, face, throat, mouth, lips, and tongue in an oral cancer screening. Because this is such a quickly-spreading disease, it's vital to catch it early-on while the chances of successfully treating it are higher.
What Happens During the Cleaning?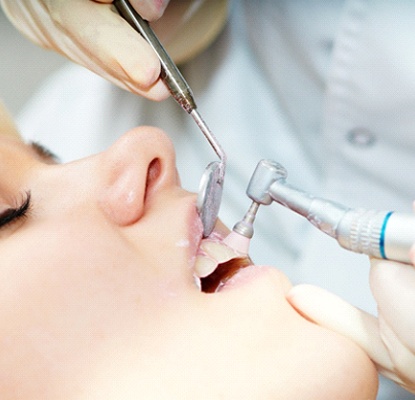 We'll conduct a professional cleaning of your teeth during the second half of your appointment. Starting off, your teeth will be cleared of any lingering plaque and tartar using a specially crafted gadget called a scaler. We'll then polish your teeth using a prophylaxis paste that helps remove surface stains. After a quick floss to remove food debris from between your teeth, your checkup and cleaning will be complete.
The Importance of Routine Visits to the Dentist
Even if you're diligent about brushing and flossing at home, there are small hard-to-reach corners of your mouth that collect tartar and can increase the number of harmful oral bacteria in your mouth. This can cause a variety of oral health problems like cavities and gum disease. Some other reasons that visiting Dr. Margolian or Dr. Nabeel for a checkup and cleaning every six months is so important is to:
Detect oral cancer while it's still in its earlier stages.
Control plaque and tartar buildup with professional cleanings and avoid needing invasive treatments later on.
Keep your bad habits from destroying your oral health by learning about the damage that it could be causing your teeth and gums.
Find problems that aren't visible to the naked eye with dental X-rays. These issues can include bone deterioration, swelling, cysts, tumors, and impacted wisdom teeth.
At Donlands Family Dentistry, we focus on utilizing the most advanced techniques and technology in the dental field to help our patients avoid serious issues in the future. We're committed to providing each of our patients with trustworthy, reliable, and high-quality preventive care that they can count on. So, don't hesitate to contact us today to schedule an appointment!