Chipped/Broken Teeth - East York, Toronto, Ontario
We Can Fix Your Broken Tooth
No one ever expects to break a tooth, but it's more common than you might realize. Whether you experienced a blow to the face, or a tooth cracked while chewing tough food, you need to see an emergency dentist right away. Although no one has time in their day for an unplanned trip to their dentist, it's essential you have your tooth treated quickly or you might lose it. Don't worry, we provide same-day appointments and use the latest innovations in dentistry to provide the prompt care you need to get back to your day.
Why Do I Need to See a Dentist?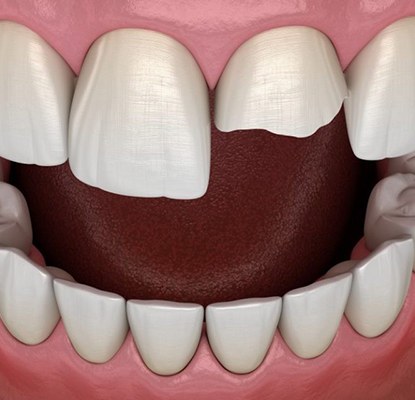 Your teeth are durable and can last for a lifetime; however, they aren't indestructible. Your teeth can chip or break for several reasons, like an accident or injury. While some fractures occur unexpectedly, others come with warning signs, such as an untreated cavity or bruxism. A weakened tooth can give way when you least expect it, leading to a dental emergency.
If you experience a chip or fracture, you need to see your dentist right away, even if you aren't in any pain. Not only can the damage make you feel insecure about your imperfect smile, but you'll also be at risk of losing your tooth if it isn't treated. Your tooth is susceptible to harmful bacteria that can lead to decay or an infection deep within it. If that happens, a simple treatment won't be enough. Instead, you might lose your tooth.
With every tooth essential to your oral health and functions, losing even one can cause long-term complications for your smile and your quality of life. Thankfully, we can save your tooth using a customized treatment plan.
How is a Chipped Tooth Treated?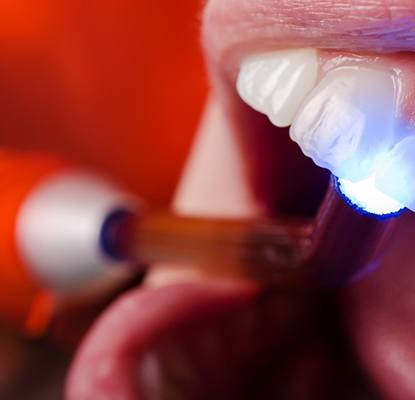 If your tooth breaks, the first thing you need to do is calm down and assess the damage, then contact our office right away. Rinse your mouth with salt water and avoid chewing with your tooth until after it has been repaired. You can use an over-the-counter pain reliever to stop any discomfort and apply cold compresses to the outside of the face to manage any swelling. If there are shape edges irritating your soft tissues, you can cover them with an ortho wax.
When it's time for your appointment, we will evaluate your smile to determine a customized treatment plan, which may include:
Cosmetic Bonding
Minor breaks and fractures can often be repaired with cosmetic bonding, which uses a composite resin material that's customized to match your enamel.
Dental Crown
A crown covers the entire visible surface of a tooth down to the gum line. It's often needed for significant breaks. You may also need a root canal along with your crown.
Extraction
If your tooth is severely damaged, we may not be able to save it. If your tooth needs to be removed, we will discuss your replacement options, like a dental implant.
Repair Your Smile Today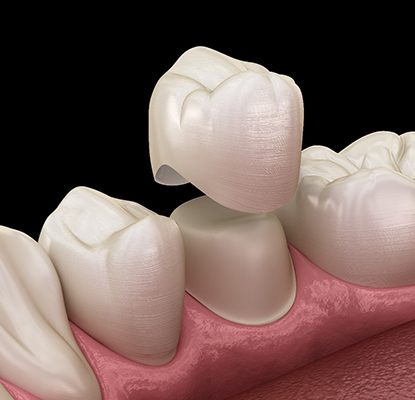 Fixing your damaged tooth will preserve your natural smile to invest in your dental health long-term. Don't wait until it's too late. Contact our office today for a same-day appointment.