Emergency Dentistry – East York • Toronto, Ontario
We Treat Dental
Injuries & Pain Fast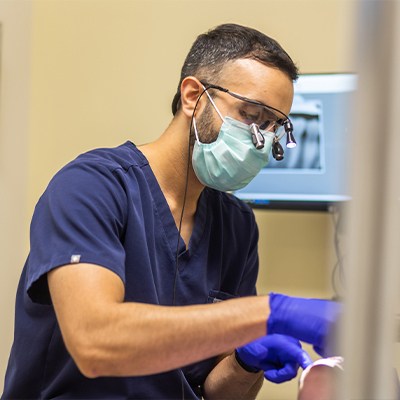 A broken tooth, severe toothache, or similar dental emergency can be a stressful situation. We understand that you're looking for help now, not in a few more days or weeks. At Donlands Family Dentistry, we believe in being available to our valued patients when they need us most. That's why our team makes time for emergency treatment as soon as possible, on the same day as your initial call. Don't wait – contact us right away We are conveniently located in in East York and near Danforth and we're happy to serve individuals and families from all over the greater Toronto area.
Why Choose Donlands Family Dentistry for Emergency Dentistry?
Same-Day Appointments Available
Experienced & Compassionate Staff
State-of-the-Art Technology
How to Handle Common Dental Emergencies
There are many major types of dental emergencies the sudden and unexpected mishaps that can strike without warning, like fractured teeth and teeth that have been entirely knocked out through physical trauma. Another type of emergency is the onset of serious infections and distracting pain. Here are some tips for how to handle the most common scenarios and help yourself and your family stay calm:
Toothaches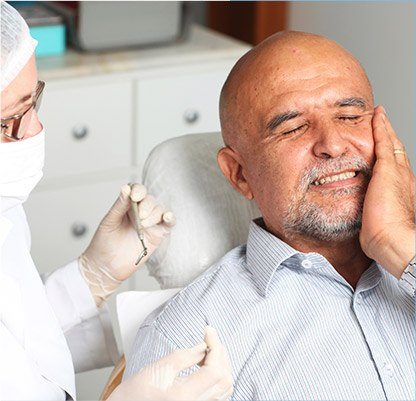 First, in order to rule out the possibility that something's stuck between the teeth/gum tissue, try flossing and rinsing. If the discomfort persists, it's time to contact Donlands Family Dentistry. We may need to perform root canal therapy to treat infection within the tooth and help it stay a safe, stable part of your smile. In the interim, it is fine to take over-the-counter pain relief medication to manage your symptoms.
Chipped/Broken Tooth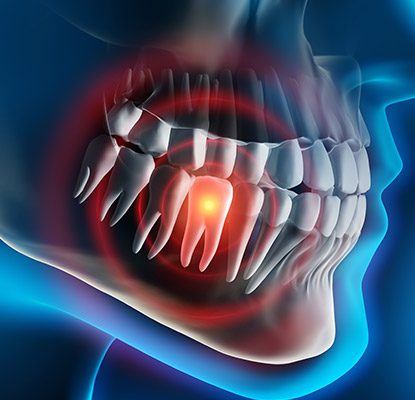 If any large portions of the natural tooth have come loose, we encourage you to gather them and bring them with you to our dental office. Use gauze to quell any bleeding, and a cold compress can do a good job of keeping facial swelling to a minimum. Our team may be able to preserve and revitalize the tooth with a custom dental crown, or it may need to be extracted and replaced – this decision will depend on the severity of the damage.
Learn More About Tooth Extractions Learn More About Chipped/Broken Tooth
Knocked-Out Tooth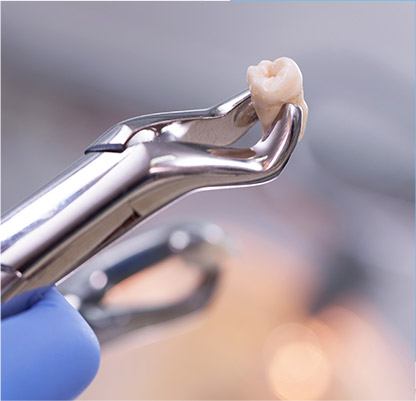 Don't panic! Do you still have the tooth? If so, clean any debris from the white crown portion (while leaving the root and tissue as untouched as possible) and then gently place it back within its original socket. If this can't be safely accomplished, placing the tooth in a container of milk is the next best option. Reattachment may be possible, but you need to contact Donlands Family Dentistry immediately.
Lost Filling/Crown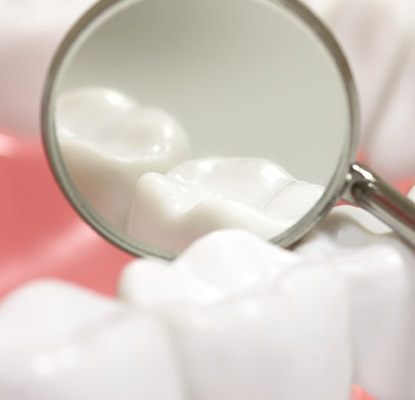 Losing a crown or filling is not typically an emergency, but it can be very uncomfortable because the treated dental structure is now vulnerable to pressure, air, and changes in temperature. If you still have the crown, we may be able to place it back into its original position with the help of some tooth "cement" or denture adhesive. Contact our East York dental office to schedule an appointment soon so we can professionally replace or reattach the needed restoration.
How to Prevent Dental Emergencies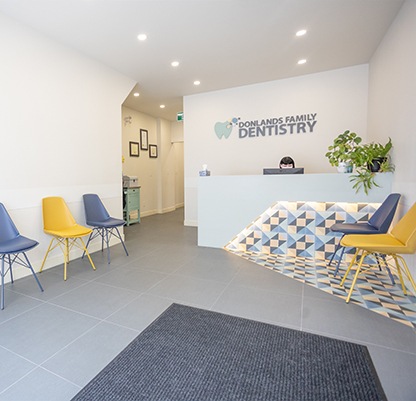 While it's not possible to avoid emergency situations with 100% certainty, there are ways to keep your smile much safer over the years. Here are some helpful tips:
Be careful when eating foods that are tough or sticky. Additionally, don't chew on ice and avoid popcorn kernels and bones that can be found in some foods.
Make sure to wear a mouthguard (preferably a custom-made one) if you regularly play sports and/or suffer from teeth grinding.
Use scissors to tear through difficult packaging and never your own teeth.
Never use your teeth to open bottle tops.
Make sure to schedule professional checkups and cleanings here in East York every six months!
Dental Emergency FAQ's
When you least expect it, a dental emergency can happen. In these unfortunate situations, you can be left feeling overwhelmed and wondering what you should do. To help you out in these difficult times, we've compiled a list of some of the questions we're most commonly asked regarding dental trauma. Take a moment to review the answers so you can be better prepared. If you find yourself dealing with any type of dental emergency, don't hesitate to contact us to get the help you need.
Do I need to go to the emergency room for dental trauma?
In most cases, you don't have to visit a hospital to be treated for a dental emergency. The two exceptions, though, are when you suspect you have a broken jaw, or you have oral bleeding that lasts for more than 10 minutes. Both issues are even more time-sensitive than other forms of dental trauma and should immediately be treated.
Should I take an over-the-counter pain medication?
If you're experiencing intense discomfort related to a dental emergency, it's perfectly fine to take a store-bought pain reliever as long as you don't have any pre-existing conditions that the medication could complicate. These products should never be taken as a substitute for receiving dental care, though. Instead, they can be used to provide temporary relief until you visit our office.
Will I need my tooth extracted?
Typically, extracting a tooth is the last resort for us. Our goal is to preserve all your teeth in a healthy manner. However, there are some situations where it can't be avoided. If you have tooth decay or damage that has compromised too much of the tooth's material to salvage it, the only option may be an extraction.
What happens if my toothache goes away?
The most common cause of a toothache is acute decay that has advanced to the more sensitive parts of a tooth. Even if the pain temporarily subsides, which can give the false impression that the problem is resolved, you should still pay us a visit to be treated. Otherwise, you run the risk of developing a dangerous abscess, which can be life-threatening.
Do I have to be an existing patient to be seen for a dental emergency?
The last thing you want to hear when you're confronted with a dental emergency is that you have to be a current patient to receive the vital care you need. Even if you've never visited our facility, we're here to provide the care you need to overcome your trauma and to help you prevent the situation in the future.